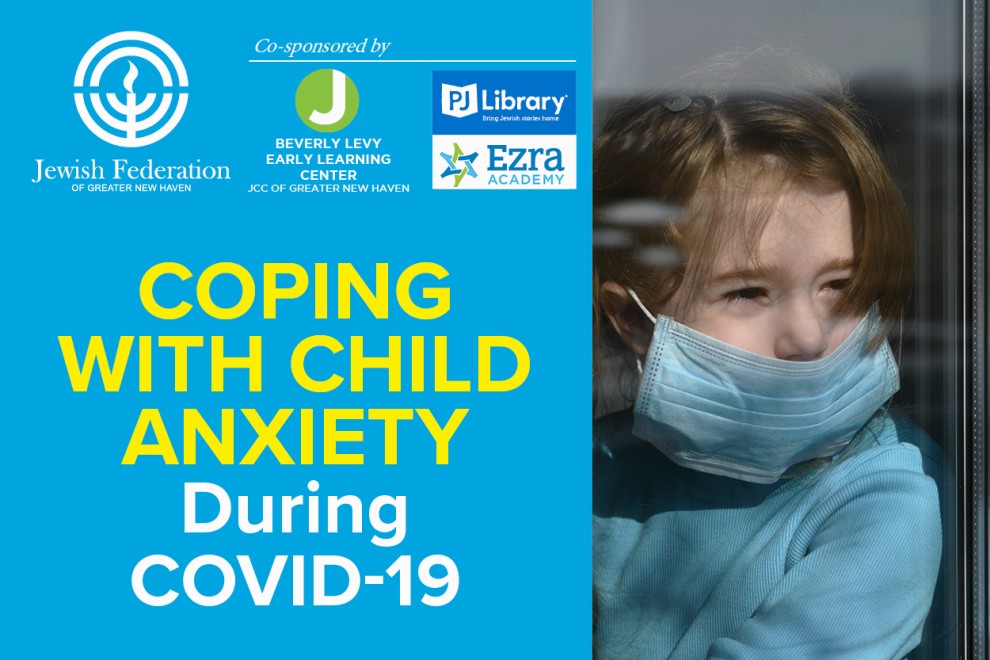 Click to Pre-register. After registering, you will receive a confirmation email containing information about joining the meeting.

Coping With Child Anxiety During Covid-19
A community conversation with Eli Lebowitz, PhD, Director of the program of anxiety disorders, Yale school of medicine, child study center
* Q&A to follow the discussion. Please send questions in advance with the title Questions to Dr. Lebowitz to Eliraz Shifman Berman at eshifmanberman@jewishnewhaven.org

  Short bio:
Eli R. Lebowitz, PhD
Professor Lebowitz studies and treats childhood and adolescent anxiety at the Yale School of Medicine, Child Study Center, where he is director of the Program for Anxiety Disorders. His research focuses on the development, neurobiology, and treatment of anxiety and related disorders, with special emphasis on family dynamics and the role of parents in these disorders. Dr. Lebowitz is the lead investigator on multiple funded research projects, and is the author of research papers and of books and chapters on childhood and adolescent anxiety.
Dr. Lebowitz' work has been recognized by private and public organizations including a NARSAD Young Investigator Award from the Brain and Behavior Foundation, a Career Development Award from NIMH, and he was named a Yale Center for Clinical Investigation Scholar with support from The National Center for Advancing Translational Science. He Lives is Westville and a father of three great boys.