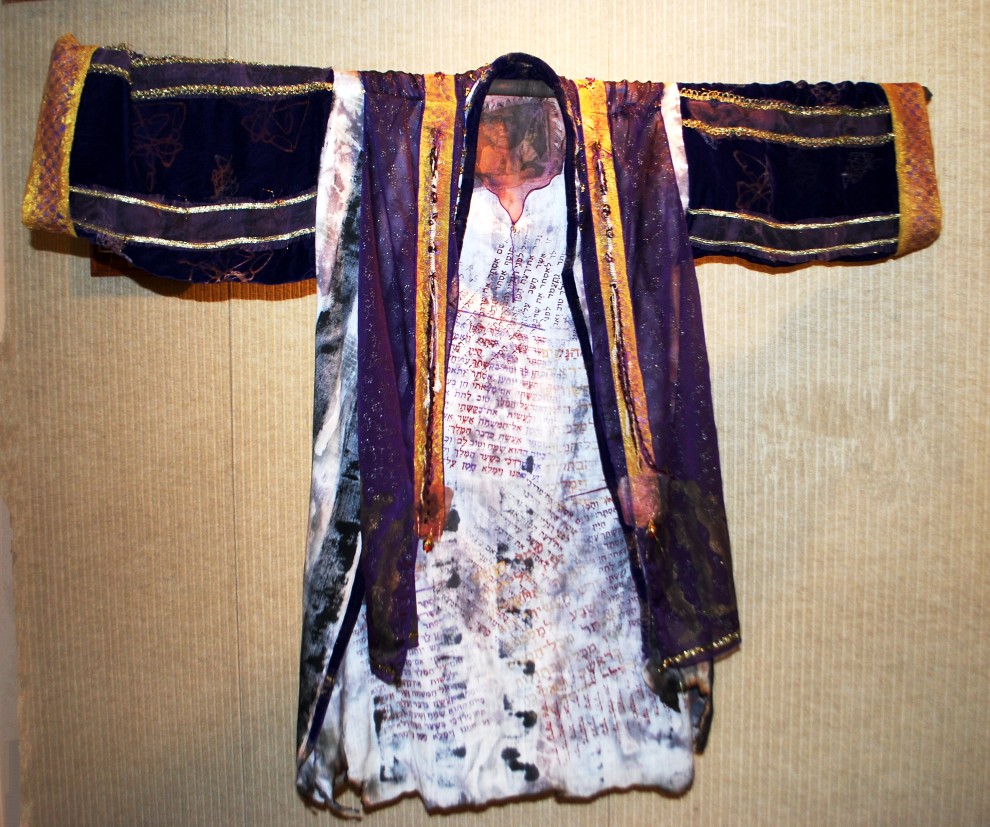 The artist will speak about "T'chiah: Spirit and Fire," a retrospective exhibit, which was installed in March at BEKI just before everything shut down for the pandemic. While some of the exhibit remains at BEKI, certain pieces have been removed.
To watch a video walk-through of the exhibition: https://vimeo.com/476556504
These pieces show the range of Klein's work: in pastels, oil pastels, graphite, mixed media, and fabric. She constructs garments and objects of hand-dyed, airbrushed, silk-screened, and embellished fabrics to address her perspective on Judaic themes. Objects, wire, beads, machine embroidery, photo-transfer and other complex cloth techniques conceptually allude to ideas, messages and symbols.
Some of the work is from Klein's touring exhibition, "All That Remains: A Holocaust Exhibition in Fiber," a fiber arts exhibit on the theme of the Holocaust.
Many of the works are available for purchase. Peggy has a price list in the BEKI office, it's also on the BEKI website, or contact the artist via http://www.lesliejklein.com.